Okay I wanted to start my day with one of those yummy Cinnamon Crunch bagels from Panera's. I had picked up a couple the other day. I placed it in the toaster and turned my back to find the cream cheese which other members of my family had shoved to the back of the top shelf behind the pickle relish, where I can hardly see it and have to jump up to reach, when my youngest son says "the toaster is on fire". Now, this child is known to be over dramatic and I replied (still not looking) oh that's just steam from my bagel. No, No it wasn't. There were flames shooting out of my toaster. (Not a picture of my actual toaster.)
So I unplugged it and removed the flaming half and doused it in water. Soggy, burnt sugar blech..... However I did salvage the bottom half - which has no yummy cinnamon sugar and ate that. Now I need a new toaster. Perhaps this one..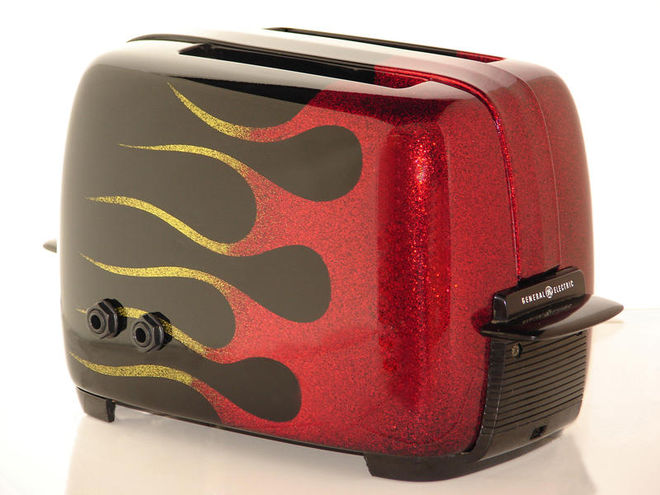 I do hope this isn't a sign of the Apocalypse since I'm caught up with my laundry and I'd hate to think I wasted my last hours on earth folding socks and underwear.
Hope your day does not include a flaming appliance.
carol fun